FH STORIES | WALKING IN NAPOLEON'S FOOTSTEPS
Back in 1804, when Napoleon was threatening to invade England, digging started in Seabrook, Kent.  This was the start of the Royal Military Canal, a 28 mile defence stretching from Seabrook in Kent to Rye in East Sussex, finally completed in 1809 at a cost of £243,000 – or £10m in today's money.
Who would have thought that today this feat of military and engineering expertise – although never used in battle – would be one of the most tranquil and beautiful parts of our area?  No longer the preserve of soldiers, smugglers or revenue officers, it's the perfect place to walk or cycle.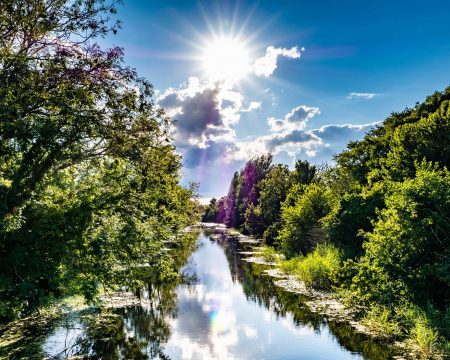 WHAT TO DO
How long have you got?!  There's the obvious – walking or cycling along the main path – which is pushchair and wheelchair friendly for most of the way at all times of the year.  For the more adventurous, you can take the path through the trees which is very up and downy, full of tree roots and other hazards but beloved by those with derring-do!
In Hythe you can hire boats from the Boat Hut in Ladies Walk from Easter until the end of September.  You can either put the effort in and row – or paddle – yourself, or you can book a ride on La Tienne, an electric passenger boat which offers a silent journey out into the wilder areas of the canal, and hopefully a sighting of one of those elusive kingfishers.
You can, of course, choose one of Hythe's many delightful eateries before or after your boat trip, or take a picnic on board and just drift along and enjoy the experience.
At West Hythe you can break your walk with a stop at #Unit One Alehouse & Kitchen.  Nestled in next to the canal and described as a shed-cum-microbar, you can sample locally produced craft beers and Kent ciders and, depending on the day of the week, fill your boots with anything from a toastie and salad to pizza to street food.  The guys there say: "Family, dog, horse and bike friendly, we offer no frills, back to basics drinking just the way it should be.  And a lot more too!"  www.unit1riverside.co.uk
TODAY'S CANAL
You're unlikely to meet smugglers or Preventative Officers these days, or perhaps just their ghosts… but it's a beautiful, peaceful place to walk, cycle or ride.
A haven for wildlife, the area is carefully managed by the Romney Marsh Countryside Partnership to support and create habitats and biodiversity.  That rare bird, the kingfisher, can be spotted, with its distinctive blue and orange feathering making an exotic sight here in the heart of Kent.  Even more exotic, look north from the path to see giraffe, zebra and a variety of antelope belonging to Port Lympne Hotel & Reserve – possibly not what you'd expect on a country walk.
A huge variety of bird and insect life is to be found here, along with reptiles such as grass snakes, common lizards and slow worms.  And during the summer there are glow worm monitoring evenings at West Hythe!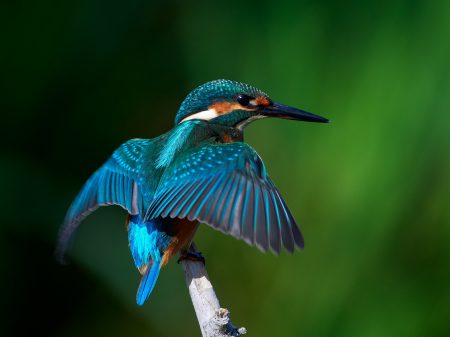 HISTORY
The canal was dug by hand and the soil removed placed on the landward side to provide a parapet so troops could move alongside the canal without fear of being hit by enemy fire, while a narrow towpath was built on the seaward side to enable horses to pull barges along.  Every 500m along there was a 'kink' so that cannons could be fired directly along each stretch.
At every bridge there was a 'station house' or guard house, from which soldiers were supposed to help control smuggling, which was rife across Romney Marsh in those days.  Bribes often passed between the smugglers and the guards – "watch the wall my darling 'til the gentlemen go by" as the poem says – until the arrival of Preventative Officers, who were paid according to how many smugglers they caught, proving a much better incentive!
At the end of the Napoleonic Wars in 1815 a barge service ran from Hythe to Rye but by 1877 the Government abandoned the canal and leased it to the Lords of The Level of Romney Marsh instead.
During World War II soldiers were stationed in pillboxes in the woods alongside the canal.  It's hard to think of a bleaker posting, out there in the dark in the winter and with blackout meaning you couldn't even use your torch to find your station!
Both World Wars saw great leaps in technology, one of which was the Sound Mirror, a precursor to radar to alert defences to incoming aircraft.  Walk south along the Canal from the Romney Hythe & Dymchurch Railway station and you'll come to a footbridge – on the west side bank is a working model of a Sound Mirror.  Rope in a friend and try it out for yourself!  And if you look up the hill above you, you'll also see the original 30 foot mirror.
These days the canal is used by the Environment Agency to manage water levels across the Marsh, a vital role in our flood protection.