FH STORIES | ADRENALINE ADVENTURES!
GIVE YOURSELF A BUZZ!
Ever feel you need to step outside your comfort zone?  Do you get a thrill from the odd spill or two?  You've come to the right place – we've tracked down some of the most exciting fun you can have round here!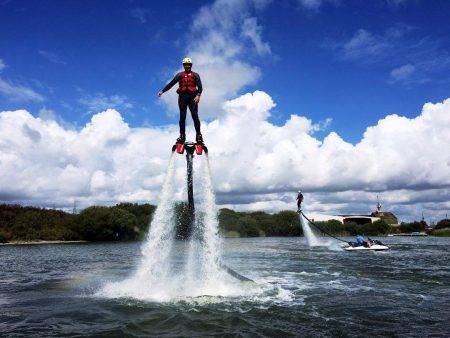 ACTION WATERSPORTS, LYDD
Set on a stunning lake, there's something for everyone at Action Watersports, whether you're a committed water baby or just putting a toe in the water.
You can wipe out family and friends at the Aqua Park as you compete over obstacles – the only requirement is swimwear and a towel.  Or try the fun rides – the Slippery Banana, Relaxing Sofa and Dancing Donuts will test your balance and teamwork to the max.  Wakeboarding, waterskiing and flyboarding (where you glide through the water at speed before starting to rise up like a superhero) are all on offer, as well as stand up paddle boarding (SUP) or you can try Pups on SUPs, the most fun you can have with your dog.  If you'd rather just swim, the 650m long, sheltered freshwater lake is perfect, with easy entry and exit points and marker posts.
Run by national waterski champions Simon and Di Raine, Action Watersports was founded in 2001, and the formerly barren lake has been transformed into a world-class watersports venue.
Action Watersports, Lake 1, Dengemarsh Road, Lydd TN29 9JH
www.actionwatersports.co.uk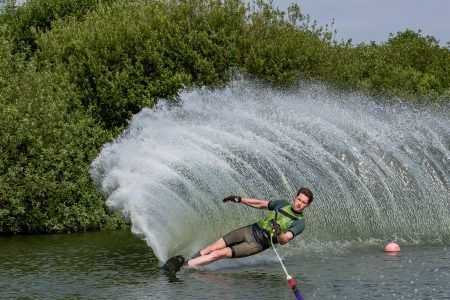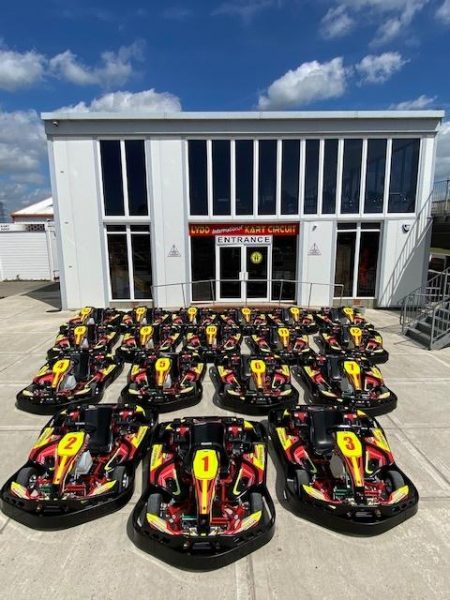 LYDD KART CIRCUIT
To quote Maverick (Tom Cruise) from Top Gun "I feel the need – the need for speed!"
Down and dirty thrills are on offer at Lydd Kart Circuit, the fastest outdoor go karting venue in Kent, and one of the fastest in the country.  And at over 1000m long there's plenty of room to build up speed at what has been billed as "the Silverstone of go karting"!
You can get the kids started early, with Bambino Karts for six to eight year olds, Cadet Karts for eight to 13 year olds, and Junior Karts for 12-17 year olds.  Brave adults can join in with the youngsters on the Junior Circuit although you might have a battle to beat them!
Things get even speedier on the Senior Circuit, where twin engine Prokarts – capable of reaching 80mph – will get your heart racing.
Lydd Kart Circuit also hosts events for licenced owner drivers, corporate days, and national karting and bike events.
Lydd Kart Circuit, Dengemarsh Road, Lydd TN29 9JH
www.lyddkartcircuit.com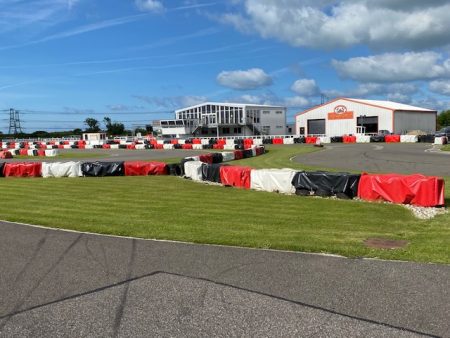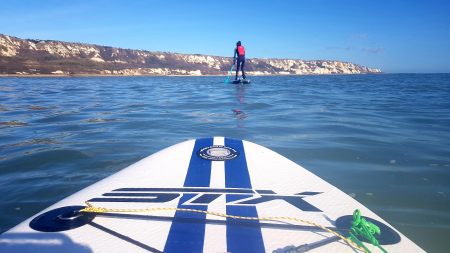 FOLKESTONE SEA SPORTS
Located on Folkestone's beautiful harbour next to Sunny Sands beach, Folkestone Sea Sports offers kayak, paddleboard and powerboat courses, and, once qualified, you can rent a kayak or paddleboard to discover our fantastic coastline at your own pace.
The sea kayaking taster session includes a safety talk, and teaching skills which include learning how to paddle forwards, backwards and stopping and turning.  With the basics mastered, a fully qualified instructor will take you on a tour of the harbour and the bay.
Stand Up Paddle Boarding (or SUP as it's known to aficionados) is becoming ever more popular, as it's a great way to exercise, get fit, de-stress and above all have fun!  Folkestone Sea Sports' 'Ready to Ride' introductory session teaches you everything you need to know – how to stand up on the board, paddle backwards and forwards, turning, stopping and starting, followed by lots of fun activities designed to build confidence and skills.
For those who fancy something a bit harder and faster, Folkestone Sea Sports also offers the RYA Level 2 Powerboat Handling course, which provides the skills and background knowledge needed to be a competent powerboat driver, and is the basis of the International Certificate of Competence.  Teaching boat handling and seamanship skills for powerboat drivers, it focuses on low speed close quarters handling, man overboard recovery, an introduction to driving at planing speed, and collision regulations.
Folkestone Sea Sports is proud to be part of The Sports Trust Charity and to hold a licence from both the RYA and Adventure Activities Licensing.
Folkestone Sea Sports, The Stade, Folkestone CT19 6AU
www.folkestoneseasports.com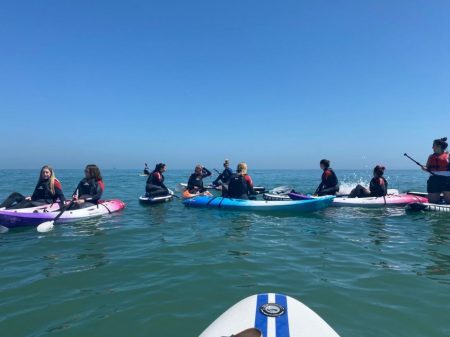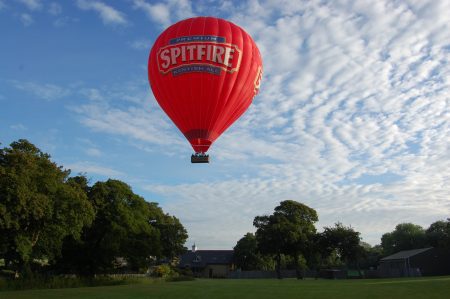 KENT BALLOONING – UP, UP AND AWAY!
If you fancy an aerial view of the stunning Kent countryside and coastline, plus animal-spotting at Port Lympne Wild Animal Park, then Kent Ballooning is for you.
Climb aboard the wicker basket, thrill as the burners lift the balloon gently off the ground and enjoy the ride as you rise up into the skies of Kent. With only the occasional roar of the burners you can savour the silence… and then toast your safe arrival back on land with a glass of champagne or a Spitfire beer from local brewers Shepherd Neame.
Flights are scheduled at sunrise or sunset when the air is still and calm, allowing you to enjoy this unique experience.
Kent Ballooning was set up in 1990 and is run by Michael and Louisa Spice.  Michael is the chief pilot, a UK balloon pilot instructor, and also holds balloon licences in Australia, the USA and Canada. Having lived in Kent for over 40 years he can point out all the local landmarks and places of historical interest!  Louisa deals with all the bookings and has a similar level of local knowledge, making personal service a key element in creating a truly memorable and luxurious experience.
As you might expect, balloon flights are at the mercy of the weather – but no need to worry, Kent Ballooning offers full weather insurance in case it turns out inclement.
And remember that glass of champagne or pint of Spitfire?  It's not just the one, but rather a couple as you browse through the photos of your trip, recorded on board!
Kent Ballooning, Lyndhurst, School Road, Saltwood CT21 4QB
www.kentballooning.com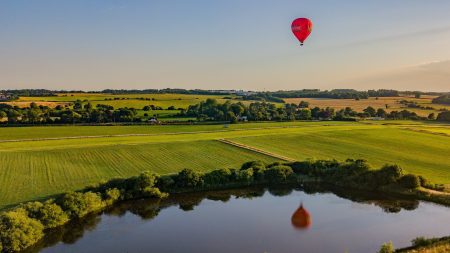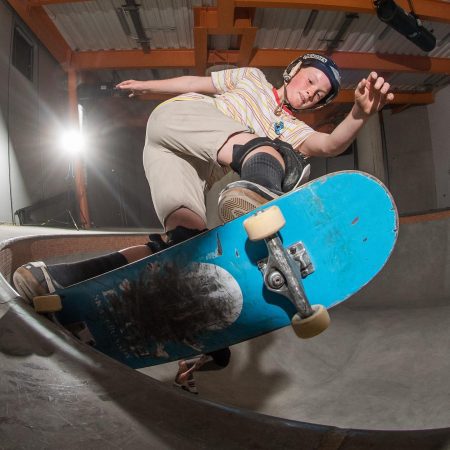 F51 – SKATEBOARDS AND MORE!
This incredible addition to the fun of Folkestone is home to three skatepark floors, (including the world's first suspended concrete bowls), a 15 m climbing wall (the tallest in the south east), a dedicated bouldering area, boxing facilities, and a café, all in a brand new stunning looking building.
Two state of the art concrete bowls for boarding, a street floor with street obstacles and a flow floor with wall rides, volcanoes, blends, skateable pillars and more cater for the board enthusiasts.
Climbers can tackle over 350 sq m of climbing surface, up to a height of 15m, with 15 climbing lines and over 30 graded routes with vertical, slab, and steep overhang roof sections.  There are two dedicated speed climbing walls with auto belays and speed timers to test speed and endurance, and a dedicated bouldering area with over 230 sq m of surface to tackle graded routes and blocs up to 4 m high.
Those looking for something a little more chilled can just take time out in the café!
F51 Sports Park, Tontine Street, Folkestone CT20 1SD
www.f51.co.uk