Your chance to name the former Debenhams building in Folkestone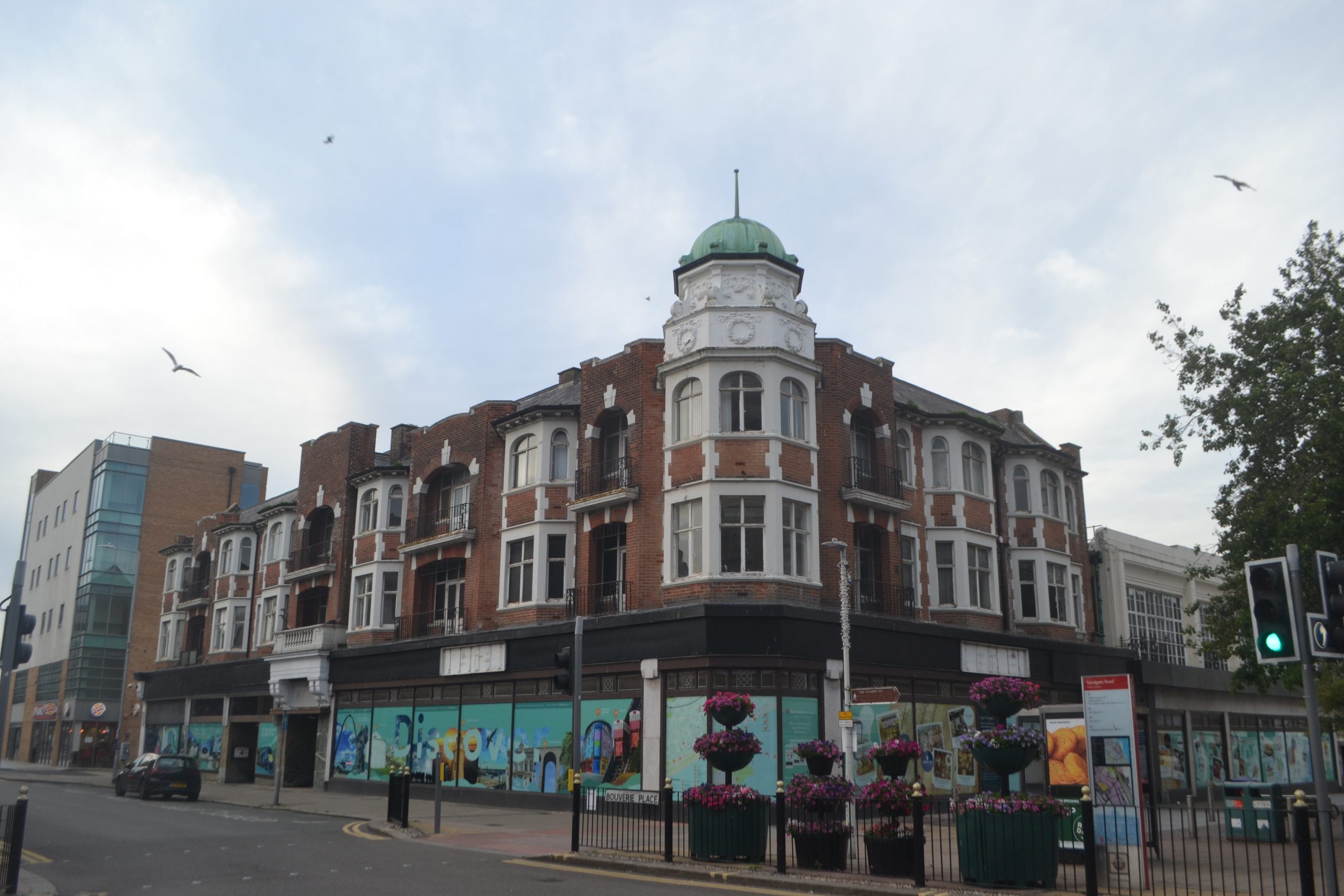 *This competition is now closed*
Folkestone & Hythe District Council is inviting residents to enter a competition to name the former Debenhams building in Sandgate Road, Folkestone.
The historic building, which has Edwardian and Art Deco features, was bought by the council in May and there are ambitious plans for its future.
It is intended to become a thriving centrepiece for the town's ongoing regeneration, and as a plan for its future use is currently being prepared, the chosen name needs to be able to suit a number of different uses.
The council is keen to hear all ideas – a name inspired by Folkestone's culture or heritage for example, or a name that reflects its seaside location. Perhaps it will be a name which represents the town's future or named after someone or something from the area.
A panel of judges will select the winning entry. The winner will not only have their suggested name displayed on the building but will also win £100 as a voucher to spend in a Folkestone town centre shop of their choice
Leader of Folkestone & Hythe District Council, Cllr David Monk, added: "We are delighted to have acquired the building earlier this year and by doing so secure its future as a central part of Folkestone's regeneration.
"We are now seeking a new name to reflect a new era for this iconic building. We would like to ask the community to help us find a really memorable and meaningful name for the site and we will consider all suggestions."
More details, terms and conditions and an online entry form can be found at www.folkestoneandhythe.co.uk/debenhams-naming-competition. Entries can also be posted to Corporate Communications, Folkestone & Hythe District Council, Civic Centre, Castle Hill Avenue, Folkestone CT20 2QY
Entries should include:
Your name
Your age (if under 16)
Your address
Your daytime telephone number
A brief description of why you have chosen the name (up to 50 words)
The deadline for entries is Monday 31 August and the winner will be unveiled in September.